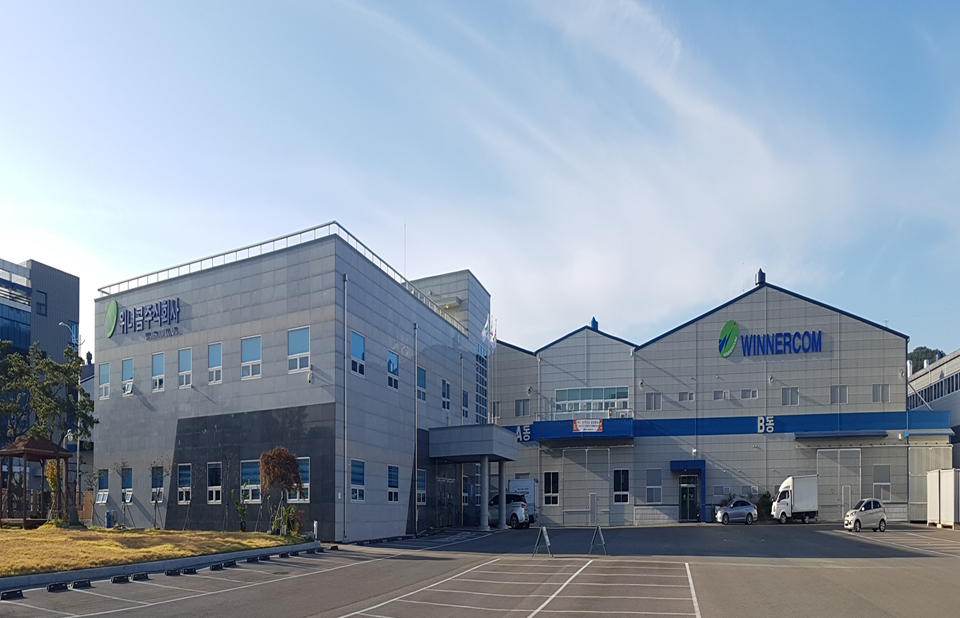 Founded in 2000, Winnercom Co., Ltd., as a manufacturer of automotive antennas, is continuing research, development and innovation activities to provide better products to global automakers.
Currently, we are supplying high-quality vehicle antenna systems to major automakers in over 20 countries through subsidiaries and local factories in 6 regions around the world.
In addition, we are leading the development of future automobiles (autonomous vehicles) and connected car antenna technologies.
ANTENNA
SHARKFIN
MICRO
ACTIVE
CRASH PAD
GLASS
PASSIVE
NFC+TSM (NFC, TOUCH, NFC+TOUCH)
LF (INTERIOR, DOOR HANDLE)
Hyundai Mobis Excellent Partner Award
(2003-2013)
Commendation from the Ministry of Industry and Resources
(March, 2005)
Citation from the Small and Medium Business Administration as an exemplary small and medium-sized enterprise
(May, 2007)
Commendation from the Small and Medium Business Administration of Venture Business
(October, 2009)
Engineer of the Month Award
(March, 2010)
Received the Small and Medium Business Merit Award
(May, 2010)
Seoul National University, Science and Technology Innovation Best Strategic Course, the King Sejong Grand Prize Awarded
(August, 2010)
Won the Excellence Award in the technology sector at the Gimhae Commerce and Industry Awards
(December, 2010)
Received a commendation from the Chairman of the Small and Medium Business Technology Innovation Association
(March, 2011)
Received a commendation from Hyundai Mobis as an excellent partner in shared growth
(March, 2011)
President's Award on Automobile Day
(March, 2011)
Gimhae City Hall Citation Award
(February, 2013)
Received the Excellent Partner Award for New Vehicle Development for RP Vehicles
(August, 2013)
GM Supplier quality excellence award
(2013-2015)
Hyundai Motor Company's Partner of the Year Award for Shared Growth
(January, 2014)
Received a commendation from Busan Metropolitan City
(September, 2014)
Denso Korea Electronics Cooperation Award
(June, 2015)
Commendation of the Presidential Award for Job Creation
(December, 2017)
Received a plaque of appreciation for sincere taxpayers from Gimhae City
(March, 2018)
Hyundai Mobis A/S Supply Certificate of Appreciation
(July, 2018)
We connect your car to the world.
We are supplying in-vehicle antennas that are must-haves for drivers of smart cars of the future.